Image: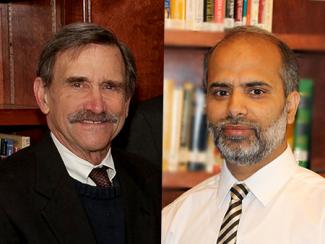 PhD student Ijaz Ahmad presented a paper with Jim Hearn at the 36th European Group for Organizational Studies (EGOS) Colloquium on July 2, 2020.
Their quantitative comparison of 21 European higher education systems is titled A Conceptual Framework for Understanding Adoption and Diffusion of Performance-based Funding in European Higher Education. 
The study addresses conceptual and methodological limitations in previous studies. To better understand the phenomenon, they conducted a quantitative study to test the validity of a new more robust conceptual framework. Focusing on eight variables, they determine several significant factors in the adoption and diffusion of accountability policies in European higher education.
According to its website, EGOS has around 2500 members located in over 50 countries around the world. Before moving to an online delivery, the annual colloquium was to be held in Hamburg, Germany.