The University of Georgia Executive Ed.D. in Higher Education Management 
Preparing informed, reflective leaders to advance effectiveness, equity, and innovation in postsecondary education
The Executive Doctorate in Higher Education Management is a two-year, cohort-based Ed.D. program designed for experienced professionals looking to advance their careers to the highest levels. The program calendar facilitates degree completion while students continue to work full-time in their current positions.
Our unique program features a prescribed set of advanced graduate courses, international and domestic field study, and embedded leadership seminars--all crafted to connect the professional experiences of students with cutting-edge research, theoretical perspectives, and innovative practices.
The McBee Institute's core faculty serve as instructors for the program. All are highly respected, multidisciplinary scholars blending theory and practice in their classes to create dynamic, inclusive learning environments and rich co-curricular experiences.
Situated in Atlanta along a MARTA rail line from Hartsfield-Jackson International Airport, the program's classrooms and hotel housing simplify the challenge of getting to and from sessions.
We have more than a decade of experience in successfully supporting busy professionals who aspire to complete an executive doctorate, including a dissertation, while working in demanding full-time jobs. 
"Colleges and Universities are looking for leaders who can articulate the value of higher education, effectively lead complex institutions, and employ management practices that incorporate innovation, technology, and new financial models while prioritizing academic programs. The McBee Institute prepares you to be that type of leader."

- Russell T. Keen, Executive Vice President for Administration & Chief of Staff, Augusta University
Program Leadership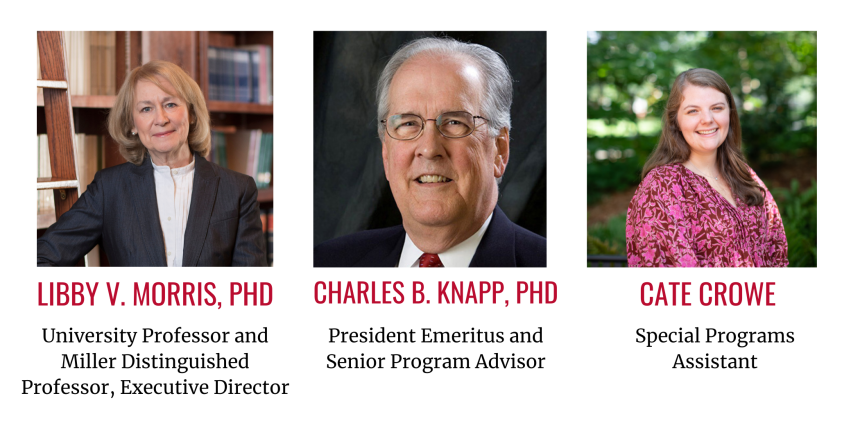 Faculty
The McBee Institute faculty are recognized for their multidisciplinary approaches to graduate education and research with areas of specialization in governance and administration, institutional and system finance, faculty careers and development, student access and success, federal and state policy, and historical perspectives on higher education. Dissertations represent this full array of faculty and student interests.  The faculty are committed to offering in the executive format the same high-quality, student-centered educational programs that McBee Institute students experience in our on-campus, residential programs. Accordingly, tenured and tenure-track faculty serve as mentors and advisors, major professors and dissertation committee members, and instructors throughout the two-year program.