2021 Louise McBee Lecture 
Joan T.A. Gabel, president of the University of Minnesota. presented the 31st Louise McBee Lecture on November 16, 2021, Fulfilling Higher Education's Social Contract and Value Proposition.
View 2021 lecture
View 2021 lecture program
---
2019 Louise McBee Lecture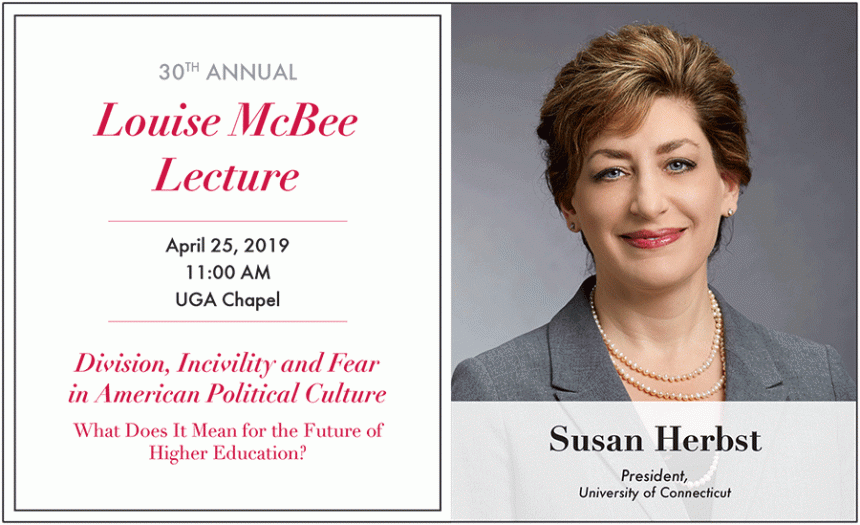 Susan Herbst, President of the University of Connecticut, delivered the 30th Annual Louise McBee Lecture on April 25 at 11:00AM in the UGA Chapel, "Division, Incivility and Fear in American Political Culture: What Does It Mean for the Future of Higher Education?"
President Herbst became the first female president to serve at the University of Connecticut in 2011. During her tenure, she has focused on investing on more faculty hires and launching new educational research opportunities, research, and innovation in STEM disciplines. She is a scholar of public opinion, media, and American politics.
---
2018 Louise McBee Lecture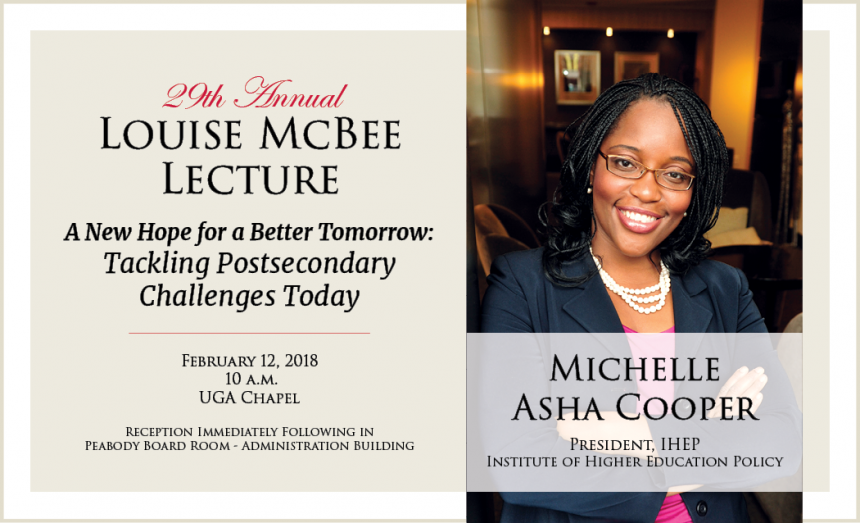 Michelle Asha Cooper, President of the Institute for Higher Education Policy (IHEP), delivered the 29th Annual Louise McBee Lecture on February 12 at 10:00AM in the UGA Chapel, "A New Hope for a Better Tomorrow: Tackling Post-secondary Challenges Today."
Dr. Cooper has led IHEP since 2008. In this role, she has raised millions to create and maintain strong partnerships with national and international leaders from the postsecondary, policy, philanthropic, business and civic communities and provides expert testimony to Congressional committees and other federal advisory committees. She is the recipient of several awards, recognizing her work in advancing economic and educational opportunities.
---
2017 Louise McBee Lecture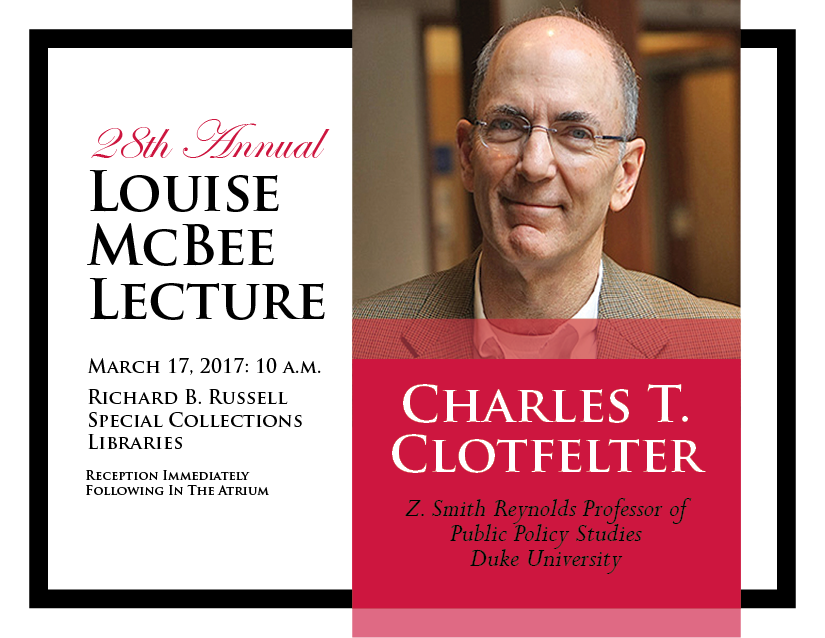 Charles Clotfelter, Z. Smith Reynolds Professor of Public Policy Studies and Professor of Economics and Law at Duke University, delivered the 28th Annual Louise McBee Lecture on March 17 at 10:00AM in the Special Collections Libraries, "Unequal Colleges in the Age of Disparity."
Dr. Coltfelter's books include Big-Time Sports in American Universities (Cambridge University Press, 2011), After Brown: The Rise and Retreat of School Desegregation (Princeton University Press, 2004), Buying the Best: Cost Escalation in Elite Higher Education (Princeton University Press, 1996), and Federal Tax Policy and Charitable Giving (University of Chicago Press, 1985). He is also coauthor (with Philip Cook) of Selling Hope: State Lotteries in America (Princeton University Press, 1989) and has coauthored or edited five other books pertaining to higher education and the nonprofit sector
---
2016 Louise McBee Lecture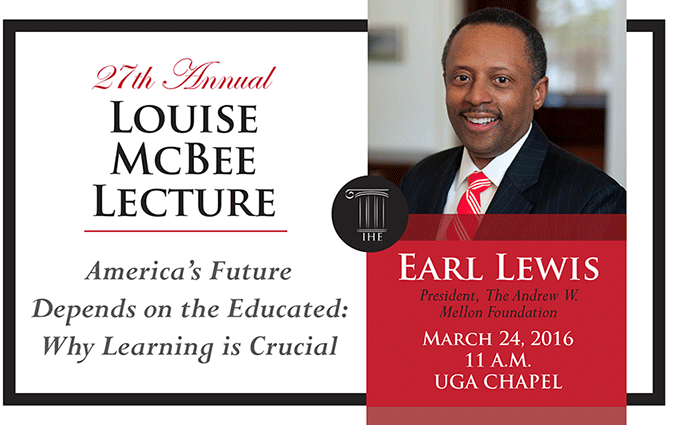 Dr. Earl Lewis, president of the Andrew Mellon Foundation, delivered the 27th Annual Louise McBee Lecture on March 24 at 11:00AM in the UGA Chapel, "America's Future Depends on the Educated: Why Learning Is Crucial."
Dr. Lewis, a noted social historian, was a former provost and executive vice president for academic affairs and Asa Griggs Candler Professor of History and African American Studies at Emory University. He is the author and co-editor of seven books.
---
2014 Louise McBee Lecture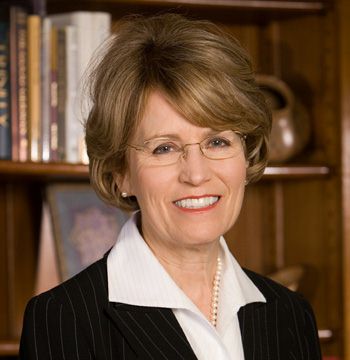 Dr. Mary Sue Coleman, president emerita of the University of Michigan, delivered the 26th Annual Louise McBee Lecture on Tuesday, December 2 at 11:00AM, "Public Higher Education in the 21st Century: Can America Continue to Lead?"
Dr. Coleman served twelve years as president of the University of Michigan (2002-2014) where she was named by Time as one of the nation's "10 best college presidents." As president, she unveiled several major initiatives that will have an impact on future generations of students, the intellectual life of the campus, and society at large. These initiatives include the interdisciplinary richness of the U-M, student residential life, the economic vitality of the state and nation, global engagement, and the value of innovation and creativity.
Her extensive leadership positions in higher education have included president of the University of Iowa (1995-2002), membership on the National Collegiate Athletic Association Board of Directors and the Knight Commission on Intercollegiate Athletics. She was chair of the Association of American Universities, which encompasses 61 leading public and private research universities in the United States and Canada.
---
2013 Louise McBee Lecture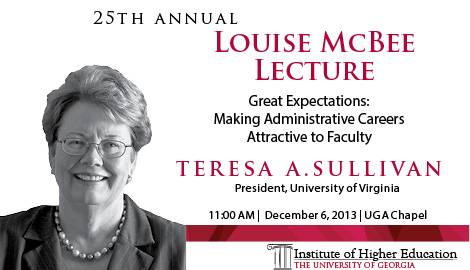 Teresa A. Sullivan, president of the University of Virginia, delivered the 25th Annual McBee Lecture on Friday, December 6 at 11:00AM in the UGA Chapel, "Great Expectations: Making Administrative Careers Attractive to Faculty."
President Sullivan was unanimously elected the eighth president of the University of Virginia in 2010. Prior to coming to Virginia, she had a distinguished career as a faculty member, a researcher, and a higher-education leader.
---
2012 Louise McBee Lecture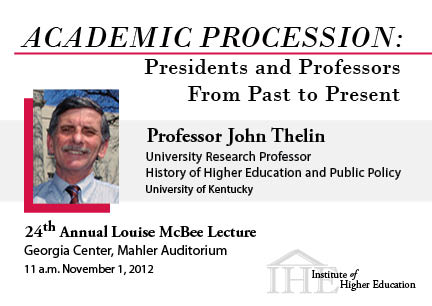 John Thelin, research professor in the history of higher education and public policy at the University of Kentucky, delivered the 24th Annual McBee Lecture on November 1 at 11:00AM in the Mahler Auditorium of the Georgia Center for Continuing Education, "Academic Procession: Presidents and Professors from Past to Present."
Dr. Thelin has received two major research grants from the Spencer Foundation: a history of intercollegiate athletics scandals that led to his book, Games Colleges Play (Johns Hopkins University Press) and a historical study of how research universities developed in the South since 1890. He is author of six books and also writes articles for such journals as The Review of Higher Education, Journal of Higher Education, History of Education Quarterly, Academe, and Change. 
Lecture available at YouTube-Institute of Higher Education
---
2011 Louise McBee Lecture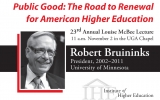 Robert Bruinink, president emeritus of the University of Minnesota, delivered the 23rd Annual McBee Lecture on November 2 at 11:00AM in the UGA Chapel, "Public Good: The Road to Renewal for American Higher Education"
President Bruininks was appointed the 15th president of the University of Minnesota on November 8, 2002. He served the University for more than 40 years, formerly as a professor, dean, and executive vice president and provost. With more than 65,000 students enrolled system-wide—including more than 50,000 on the Twin Cities campus alone—the University of Minnesota is one of the nation's largest.
Both as a faculty member and as an administrator, Bruininks has worked to advance the public mission and responsibilities of the University. He has been a leading advocate for responsible stewardship and reform in higher education. He has renewed the University's commitment to its responsibilities for fostering new opportunities for public engagement and economic development.
---
2010 Louise McBee Lecture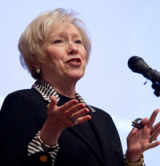 Nancy L. Zimpher, Chancellor of the State University of New York, delivered the 22nd Annual Louise McBee Lecture, "Educational Leadership in Tough Economic Times."
Chancellor Zimpher is the 12th chancellor of the State University of New York. With more than 465,000 students, SUNY is the nation's largest comprehensive system of higher education. A dynamic and nationally recognized leader, Chancellor Zimpher is known as an effective agent of change in education. She started her career as a teacher in a one-room schoolhouse in the Ozarks and has never lost her passion for providing accessible, quality education for every student.
---
2009 Louise McBee Lecture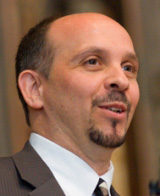 Jamie P. Merisotis, president and CEO of, Lumina Foundation for Education, delivered the 21st Annual McBee Lecture on November 12 at 11:00AM in the UGA Chapel,"Three Critical Outcomes: Why Better Preparation for College, Improved Completion Rates, and Increased Higher Education Productivity are Essential to the Nation."
Dr. Merisotis is leading the Lumina Foundation's effort to expand access and success in education beyond high school, particularly among adults, first-generation college-going students, low-income students and students of color. The Foundation's single, overarching goal is to increase the percentage of Americans with high-quality degrees and credentials to 60 percent by the year 2025.
---
2008 Louise McBee Lecture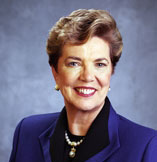 Molly Corbett Broad, president of the American Council on Education, delivered the 20th Annual McBee Lecture on November 14 at the UGA Chapel,"A Confluence of Challenging Trends."
As the twelfth president of the American Council on Education (ACE), Dr. Broad is the first woman to lead the organization since its founding in 1918. Broad served as president of the 16-campus University of North Carolina from 1997 to 2006. She led UNC through a period of unprecedented enrollment growth—enrollment grew at more than double the rate of the overall student body during her tenure, and special state funding allowed for significant improvements at the system's historically minority campuses. A staunch advocate for raising North Carolina's college-going rate and keeping UNC campuses accessible and affordable, she championed the creation of a need-based financial aid program for in-state undergraduates, the creation of the College Foundation of North Carolina, and the dramatic expansion of distance-education offerings. Broad has written and spoken widely on strategic planning for higher education, K-16 partnerships, information technology, globalization and biotechnology.
---
2007 Louise McBee Lecture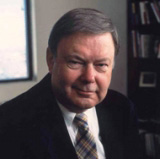 Patrick M. Callan, founding president of the National Center for Public Policy and Higher Education, delivered the 19th Annual McBee Lecture, "American Higher Education: Public Purposes and Public Policies."
The National Center for Public Policy and Higher Education is best known for its annual "Measuring Up" report cards, which evaluate and grade state higher education performance. Founding President Callan is an expert in the quality of higher education provided in each of the 50 states, public perceptions of higher education (e.g., affordability, access), and higher education state policy.
Previously, he was executive director of the California Higher Education Policy Center, vice president of the Education Commission of the States, and executive director of the Postsecondary Education Commission for the states of California, Washington, and Montana. His latest report, which he co-authored, "Claiming Common Ground: State Policymaking for Improving College Readiness and Success," identifies four state policy dimensions for improving college readiness and success: the alignment of coursework and assessments, state finance, statewide data systems, and accountability.
---
2006 Louise McBee Lecture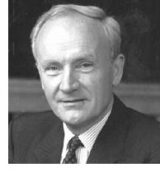 Nils Hasselmo, president of the Association of American Universities (AAU), delivered the 18th Annual McBee Lecture, "My Universities."
President Hasselmo, a former president of the University of Minnesota, became president of the Association of American Universities on July 1, 1998. Founded in 1900, the AAU comprises sixty U.S. and two Canadian public and private universities with strong programs of research and graduate and professional education. A native of Sweden, Hasselmo completed undergraduate and graduate degrees in Scandinavian languages and literature at Uppsala University. As a scholarship student in the United States, he received a B.A. at Augustana College, Rock Island, Illinois. He finished a Ph.D. in linguistics from Harvard University in 1961.
---
2005 Louise McBee Lecture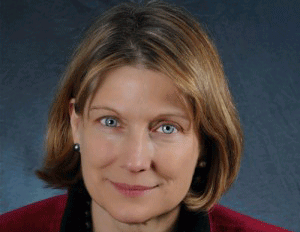 Maryann P. Feldman, Jeffrey S. Skoll Chair in Technical Innovation & Entrepreneurship, Professor of Business Economics, University of Toronto, delivered the 17th Annual McBee Lecture, "Academic Entrepreneurs: University Culture, Social Learning and Organizational Change."
---
2004 Louise McBee Lecture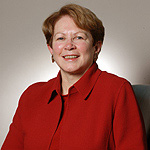 Carol Geary Schneider, president of the Association of American Colleges and Universities (AAC&U), delivered the 16th Annual McBee Lecture on December 8, "Liberal Education in an Era of Greater Expectations."
Under the leadership of Dr. Schneider, AAC&U launched Liberal Education and America's Promise (LEAP), a public advocacy and campus action initiative designed to engage students and the public with what really matters in a college education for the twenty-first century. AAC&U has become widely recognized as both a voice and force for strengthening the quality of student learning in college for all students and especially those historically underserved in U.S. higher education; it is working with hundreds of colleges and universities and numerous state systems to expand the benefits of liberal education across the entire curriculum, through new integration between the core outlines of liberal education and student learning in their major fields.
Dr. Schneider has published extensively on all the major areas of her educational work and has taught at the University of Chicago, DePaul University, Chicago State University and Boston University.
Dr. Schneider is a graduate of Mount Holyoke College with a bachelor's degree in history. She studied at the University of London's Institute for Historical Research and earned the Ph.D. in history from Harvard University. She has received numerous awards and recognitions for her efforts to restore the centrality of liberal education, including ten honorary degrees, a Mina Shaughnessy award from the U.S. Department of Education, and the 2013 Boyer award from the National Association of Colleges and Universities.
---
2003: Karen A. Holbrook, President, The Ohio State University
"Leading With Courage"
2002: Geoffrey Thomas, President of Kellogg College, Oxford University
"Who Should Call the Tune in Higher Education? Notes from a Small Island"
2001: Richard J. Light, Professor of Education and Public Policy, Harvard University
"What Students, Faculty, and Administrators Can Do to Enrich the College Experience"
2000: Barbara A. Hedges, Athletic Director of the University of Washington
"The Value of Sport in Our Society"
1999: Judith S. Eaton, President of the Council for Higher Education Accreditation
"Assuring the Quality of Accreditation"
1998: Lee S. Shulman, President of the Carnegie Foundation for the Advancement of Teaching
"Fostering a Scholarship of Teaching and Learning"
1997: C. Peter Magrath, President NASULGC
"The Universities of the 21st Century: Reform and Renewal"
1996: Katharine C. Lyall, President of the University of Wisconsin System
"Once and Future Partners: The State and Its University"
1995: James Downey, President, University of Waterloo, Ontario, Canada
"University as Trinity: Balancing Corporation, Collegium, and Community"
1994: Hanna H. Gray, Former President, The University of Chicago
"The Higher Learning in America: A Reconsideration"
1993: Judith Lanier, President, Michigan Partnership for New Education, Michigan State University
"Finding Common Ground: The Real World and the University"
1992: Paul K. Conkin, Distinguished Professor of History, Vanderbilt University
"The Mature but Anxious University: Hungry, Captive, Politicized, and Deconstructed"
1991: Alexander W. Astin, Professor of Higher Education and Director, Higher Education Research Institute,University of California, Los Angeles
"The Unrealized Potential of American Higher Education"
1990: K. Patricia Cross, Elizabeth and Edward Conner Professor of Higher Education, University of California, Berkeley
"College Teaching: What Do We Know About It?"
1989: Patricia Albjerg Graham, Dean of the Graduate School of Education, Harvard University
"Collaborating for Children and Schools: The Role of Higher Education"