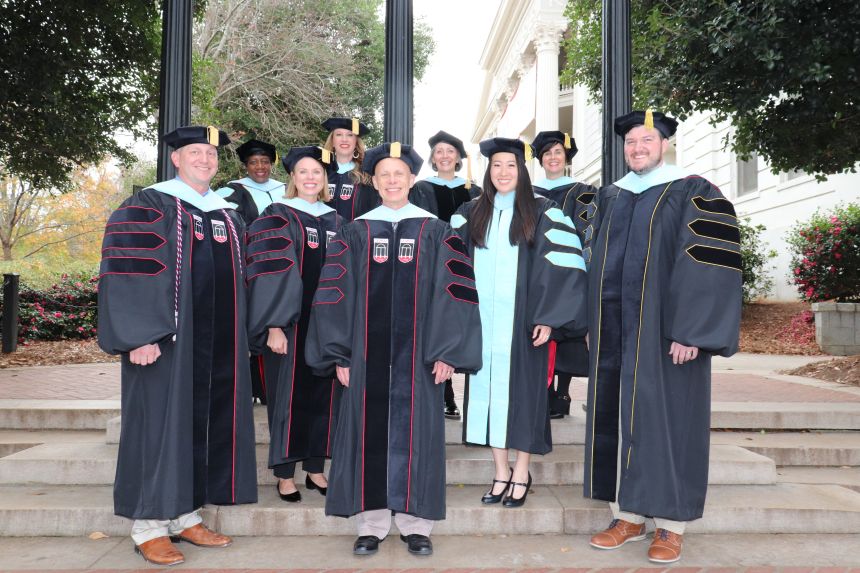 The McBee Institute Executive Ed.D. program has a proud history of educating highly-accomplished higher education leaders. Our alumni include presidents, chancellors, CEOs, vice-presidents, chiefs of staff, directors, professors, and researchers. The cohort model of our program supports the development of influential and broad-based networks for future career growth and advancement. 
Students in the executive cohort matriculate from institutions differing in size, mission, institutional type, reputation, demographics, and history. Others come from agencies, associations, and organizations that play integral roles in the postsecondary landscape. Bringing together accomplished professionals into one classroom generates robust discussions of higher education theory and practices, purpose and outcomes, and management and strategy. Together, students and faculty collect, analyze, and create knowledge.
The alumni of the program consistently characterize their Ed.D. experience as formative and highly rewarding. 
What Our Alumni Are Saying
The peer-to-peer support available in the cohort model had the most profound impact on me as I built a network that continues to this day.
Torie Johnson, Associate Vice President of Strategic Communications & Initiatives, Baylor University
The program offered the perfect means for me—a working professional and parent—to earn a doctorate from a nationally ranked program. It combined rigor and intensity over two years with the joys of being in a collaborative cohort with supportive faculty.
Kathy R. Pharr, Chief of Staff and Vice President for Marketing & Communications, University of Georgia
I have had few more rewarding professional experiences than being part of MIHE's inaugural Executive Ed.D. program, and I have enjoyed staying in contact with such an exceptionally talented group. I am forever grateful to the world-class faculty and leadership of MIHE who go above and beyond to make this program so special.
Jim W. Morrison, Chief Strategy Officer, University of Oklahoma