Image: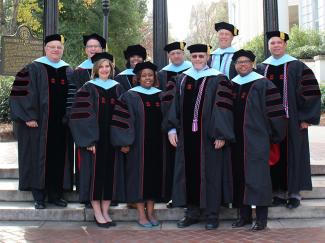 IHE's Executive Ed.D. in Higher Education Management is now accepting applications for its next cohort, set to begin in January of 2020. The Executive Ed.D. is an accelerated program offering advanced coursework for middle- and senior-level, post-secondary education administrators. The curriculum, taught by the expert faculty of IHE, is broad and rigorous, covering both U.S. and international systems of higher education. Dissertation research and writing is embedded in the curriculum.
Review of applications will commence in September and continue until the next cohort of 15-18 has been formed. For additional information on the application process, visit the Ed.D. website. Application requirements can be found at "how to apply" link.
Contact program associate director Leslie Gordon for additional information.