Our Program
The Executive Doctorate in Higher Education Management at the University of Georgia is a two-year accelerated program designed for post-secondary education middle- and senior-level professionals. In only two years – without career interruption – you will complete all coursework and dissertation requirements within a cohort-based learning community.
The program offers a specialized and systematic curriculum focused on the broad areas of interest and practice encountered by today's leaders in higher education. 
Location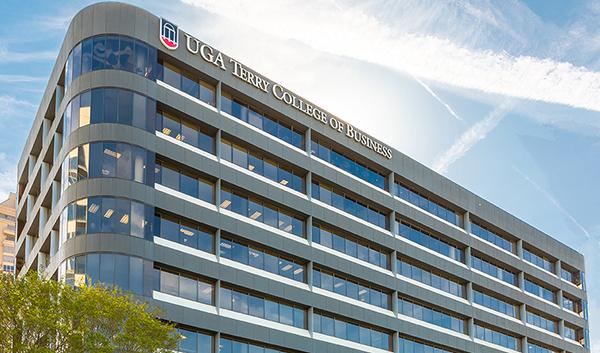 The program meets eight times yearly for intense weekend sessions spanning Thursday through Sunday. Most meetings take place in Atlanta, with a few occurring on the main Athens campus. Summer terms also include a week-long experiential study trip to domestic and international sites.
Travel
During each summer session, the cohort travels for an intensive week-long educational experience. The current schedule includes trips to the Centre for Higher Education Policy Studies in the Netherlands and Washington, DC. Students receive a certificate of completion for their international study abroad upon graduation.