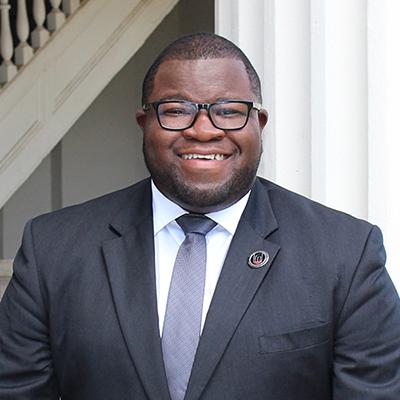 Contact Info
Dominique Quarles was named the director of diversity and inclusion in the Office of Institutional Diversity at the University of Georgia in 2017. He provides evaluation and consultation to campus constituencies in assessing, designing, and implementing institutional policies and practices to ensure diversity, equity and respect for all students, faculty, and staff. He manages the day-to-day operations of the Office of Institutional Diversity, supervises the coordinators, consults with campus constituents, and provides leadership in the assessment of the office's programs and services. 
Previously, Dominique served as an assistant director within the Division of Student Affairs and Enrollment Management at Georgia Southern University (GSU) where he directed Student Support Services, a 1.1 million dollar federally funded TRIO program. He also served on the Enrollment Management Council and the steering committee for the institution's African-American Male Initiative, partially funded by the University System of Georgia (USG). Prior to becoming an assistant director, Dominique served as the special assistant to the vice president for student affairs and enrollment management at GSU.
During his doctoral studies, Dominique has served as an intern for Assessment and Staff Development at The University of Georgia (UGA), completed an internship for Title IX and Campus Safety at the USG, and presented at the International Network for Social Network Analysis Conference. Prior to his doctoral studies, Dominque served as a graduate assistant in the College of Education's department of Teaching and Learning and worked as a graduate student facilitator for the Ronald E. McNair Post-Baccalaureate TRIO program at GSU.
Dominique earned his Master of Education in higher education administration and Bachelor of Science in biology at GSU. His research interests include higher education policy, college completion, equity in higher education, and institutional leadership.