Image: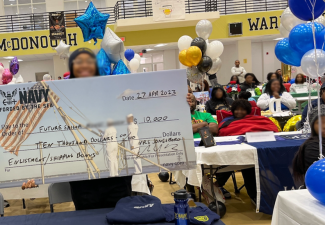 By Glenda Dowdy 
For the Georgia College Advisers, the month of May is a time for reflection, and a wrap up period of the 2022-2023 school year. Every year one special event allows the advisers to celebrate the strides they have made with their students. This event is Decision Day.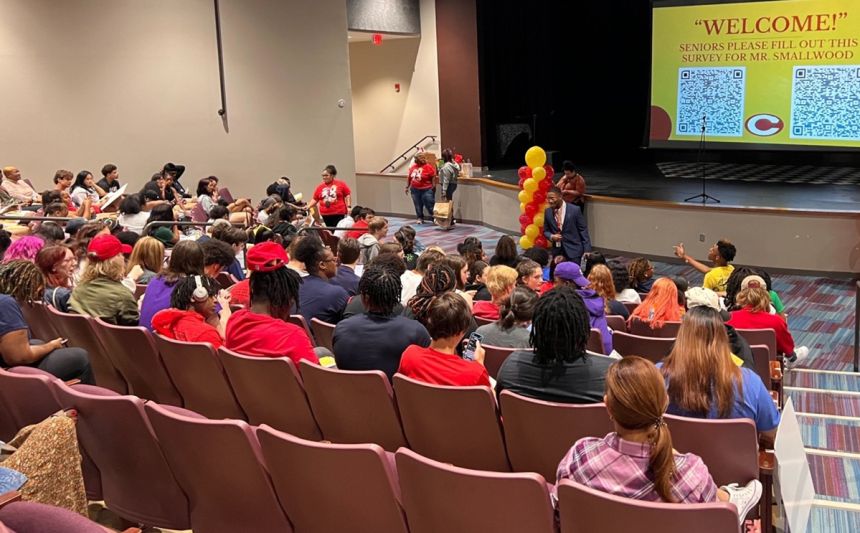 Decision Day, also known widely around the nation as College Signing Day, is a time dedicated for high school seniors to announce their next steps after graduation. Each of the college advisers are responsible for planning and executing a Decision Day at their school sites. The advisers can hone in on their event planning skills and show their creativity through celebrating their students. Formats for this year's Decision Day events included an awards show, college fair, senior walk, pep rally, luncheon, dinner ceremony, and senior breakfast. These events included inspirational speakers, dance/step performances, raffles and, most importantly, decisions! 
Although higher education is the more common post-secondary path for their students, the advisers continue to encourage immediate career and military opportunities as well. Advisers typically  open their events to all seniors cleared for graduation, as well as families, school staff, college representatives and other community stakeholders. 
For our outgoing 2nd year advisers, this is a time to gather with their seniors and rejoice before moving on to their next career steps. They have spent two schoolyears creating and upholding a college-going culture at their schools and for a moment in time, can feel the gratitude of the entire senior class and school supporters. For our returning 1st year advisers, this is also an exciting time before recharging and gearing up for another school year.