Image: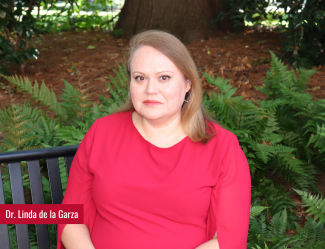 by Jewel Caruso
Valdosta State University recently published an article on Linda de la Garza, associate professor of chemistry at VSU, for her transformative experience with the Governor's Teaching Fellows Program offered at the McBee Institute.
De la Garza's recent participation in the GTF program helped her renew passion for teaching, and she learned valuable new skills. In the article, she is quoted, "The program allowed me to think not only about teaching but also about mentoring and leadership activities, and I recommend faculty to apply and participate in future sessions." To read the full VSU article, visit here.
The GTF program was established by Zell Miller, the governor of Georgia from 1991-1999, to provide Georgia's higher education faculty with expanded opportunities for developing important teaching skills. Individuals can participate in an academic-year symposia or an intensive summer symposium.
For information on how to apply for the program, visit the GTF web page.