Image: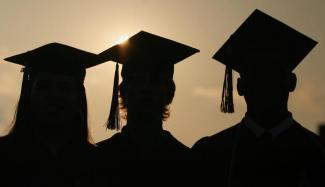 ​Based on research for their recent book, Matthew Mayhew and Greg Wolniak (IHE) hypothesize that higher education will experience a "golden boomerang" effect among students from wealthier families.​ But students from lower-income backgrounds might change plans and pursue less expensive online programs or community colleges close to home.
In a recent post to the Atlanta Journal Constitution's "Get Schooled" blog, they offer five steps institutions can take to help students return to the college they signed up for.​
Five Ways to Get Low-income Students Back to College during COVID-19 ​includes recommendations to clarify tuition policies, financial aid processes, fees assessments, and support for working students with family responsibilities. 
Read full post: https://www.ajc.com/blog/get-schooled/five-ways-get-low-income-students-back-college-during-