Image: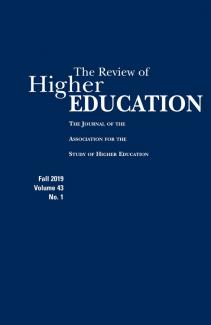 Rob Toutkoushian co-authored "Time May Change Me: Examining How Aspirations for College Evolve during High School." The article appears in the fall 2019 issue of The Review of Higher Education.
Using data from a statewide survey of high school students in Indiana, the researchers introduce a conceptual model to explain how student aspirations may change over time, utilize panel methods to examine the extent to which this happens during high school, and investigate which factors are associated with such changes.
Of the nine variables considered, the authors found that college aspirations are related most strongly to high school performance and family mobility.
Toutkoushian wrote the paper with Stephen DesJardins, Donald Hossler, and Jin Chen.
Their work was funded by the Spencer Foundation.
Read full article at: doi:10.1353/rhe.2019.0096