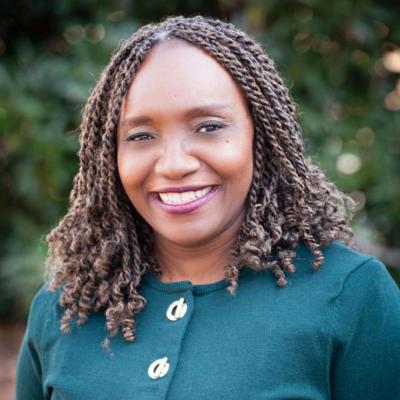 Contact Info
Kike Ehigiator is a higher education professional with over 15 years' experience in international higher education. As the director of International Partnerships and Agreements at Georgia State University, Kike supports the university's academic, research and service missions by overseeing Partnerships Development, Support, and Outcomes. She manages the university's international partnership agreements, internationalization grants, and international data including the Global Gateway data visualization project. Kike also leads evaluation efforts including the capture and consolidation of international data for reporting on the impact of university partnerships.
Kike joined the Office of International Initiatives at Georgia State in 2003 following a stint at the Canadian Institutes of Health Research (CIHR), Ottawa, Canada where she served as the liaison and team lead for the Institute of Gender and Health (IGH), and the Rural and Northern Health Strategic Programs. She holds Bachelors' degrees from the Obafemi Awolowo University, Ile-Ife, Nigeria and Mount Saint Vincent University, Halifax, Canada, and a Master's degree in international development studies from St. Mary's University, Halifax, Canada. Kike was also a Rotary International Foundation Scholar to Canada. She is an alum of Georgia State University's Executive Leadership Academy for Women and sits on university-level committees including the Out-of-State Waiver Committee and the Policy Advisory Group.
Kike is a member of NAFSA- the Association of International Educators and has made presentations at the regional and national conferences on partnerships management. She is a member of the 6th executive Ed.D. cohort in higher education management.