Image: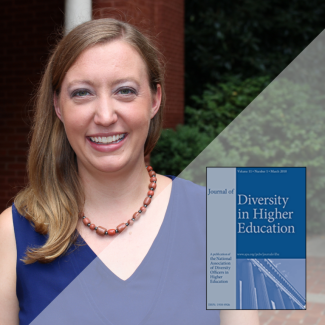 by Jewel Caruso
On June 20th, Dr. Melissa Whatley (PhD 2019) tweeted an announcement of her latest publication in the Journal of Diversity in Higher Education. "Who enrolls in internationalized courses? An exploration of at-home access at one community college" is available on APA PsychNet's website.
Whatley says her publication "adopts an equity-focused lens to study community college participation in internationalized coursework and study abroad." Her study explores how important international education can be to a student's path and life skills development and how these opportunities may not be distributed equally to all students. The research focuses on participating students' demographic characteristics at one community college.
The conclusion suggests equity implications for students; however, there are several unknown aspects about which students access other kinds of international learning opportunities. When asked how important this study was, Whatley answered, "This study's findings suggest that Black students experience formidable barriers to participation in international education. ... However, lower-income students were more likely to participate in internationalized courses offered on their home campuses."
Whatley is currently an assistant professor of International and Global Education in the Graduate Institute at the School for International Training.
UGA faculty, staff, and students can view the entire publication through UGA's online library.