Image: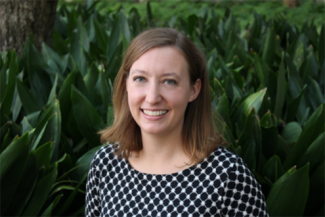 Dr. Melissa Whatley (PhD 2019) started a new position as an assistant professor of international and global education at the School for International Training's Graduate Institute.
The SIT Graduate Institute is a private graduate institution that focuses on global leadership and development. The Institute provides a variety of degrees, including international education, climate change, and diplomacy.
Dr. Whatley's teaching will focus on using quantitative research methods to improve accessibility and inclusivity with diverse students.
Before joining SIT, Whatley was at North Carolina State University's Belk Center, conducting research as a postdoctoral scholar on the community college campus outcomes and culture. Her quantitative research provided ways for community college policies to diversify enrollment and improve access to international education, and her research retained a focus on study abroad opportunities and the larger social and policy restraints that affect student involvement.
Read more about Dr. Whatley here: https://www.sit.edu/sit_faculty/melissa-whatley-phd/