Whether students are interested in state or federal higher education policy, the Institute has an active community of graduates and fellows to support them with an accessible network of excellence and experience. These connections provide opportunities for our community to find formal and informal mentors and research collaborators. IHE ties with the State Higher Education Executive Officers Association (SHEEO) and the American Council on Education (ACE) have grown during the past decade.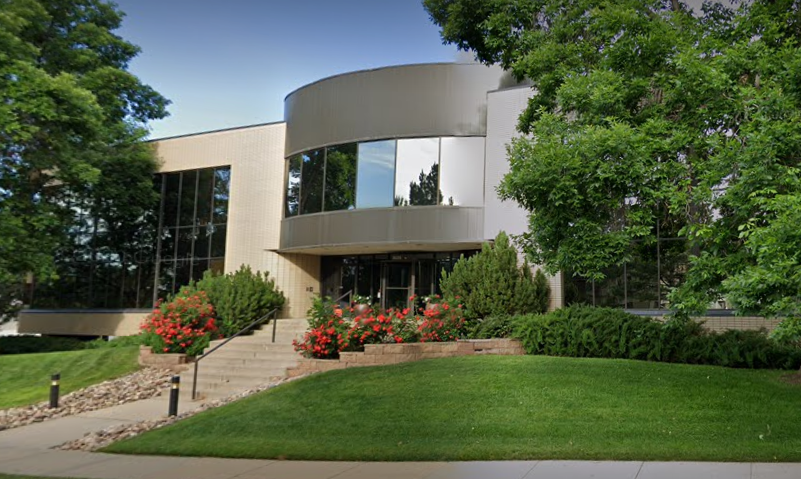 SHEEO is the most widely-recognized organization in state and system higher education leadership and management. With a membership that includes chief executives and the staffs of statewide postsecondary governing, policy, and coordinating boards, SHEEO creates a forum to promote good policy, effective practices, and proven tools.
 
Current president Rob Anderson (PhD 2014) returned to IHE this winter to meet with students and share SHEEO's work in accountability, finance, and research in higher education. He suggested that graduate programs, like IHE, can prepare students for professional positions in state higher education bodies by involving them in policy research, providing practice with brief writing, and by affording them real experience with large datasets. He praised IHE's constructive preparation in these areas and highlighted the recent research and writing of several graduates, including Lori Hagood (PhD 2017) and Angela Bell (PhD 2008), who serve at the University System of Georgia.
David Tandberg, senior vice president for policy research and strategic initiatives at SHEEO, is currently an Institute Fellow. Tandberg has collaborated with Erik Ness and Austin Lacy (PhD 2011) on several major research projects and publications since 2009, including a study of influence of interest groups on state higher education policies.
Jason Lee (PhD 2017) is a postdoctoral associate at SHEEO. He co-wrote a white paper, State Agencies and Systems of Higher Education Leading for Equity (April 2020), to present leaders with paths through major opportunities and challenges facing higher education that produce positive postsecondary outcomes for all students, regardless of race or ethnicity.
    
In addition to producing white papers, SHEEO publishes the annual State Higher Education Finance Report, funds grants for research, and hosts a member conference each year. At last year's conference, John Fuckho III (University System of Georgia (USG) vice chancellor for organizational effectiveness and EdD 2019) co-presented an overview of system initiatives.
For more than a century, the American Council on Education (ACE) has been producing research to inform policy and practice, providing development opportunities for college and university leaders, and leading advocacy efforts that shape effective public policy. As the major coordinating body for institutions of higher education in the United States, it represents nearly 1,800 presidents of colleges, universities, and higher education associations and organizations.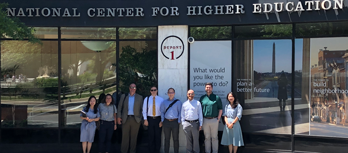 ACE affiliations with IHE include Jonathan Turk (PhD 2016), associate director for research; IHE Fellow and East Tennessee State University President Brian Noland, who currently serves on the Board of Directors; Lucia Brajkovic (PhD 2015), who served as a senior research analyst from 2016 until her move to the World Bank in 2019; and Charles Sanchez, a current IHE doctoral student, who is finishing his year-long appointment as a graduate research associate. 
Turk regularly participates in IHE's Policy Studies in Higher Education course to discuss federal higher education policy. He leads ACE's quantitative research profile and serves as the principal or co-principal investigator for many of ACE's major research initiatives including the American College President Study and Race and Ethnicity in Higher Education: A Status Report. Turk and Sanchez recently co-authored a brief focused on presidential response to the pandemic, which surveyed 300 U.S. college and university presidents. 
Jennifer Stephens (PhD 2013) was an ACE Fellow during the 2015-2016 year. The ACE Fellows Program is a customized learning experience that enables participants to immerse themselves in the study and practice of leadership and experience the culture, policies, and decision-making processes of another institution by working and learning alongside the president or other senior administrators at a host institution. 
Stephens remains active in the American Council on Education (ACE), serving as the state chair for the ACE Women's Network in Georgia. Leslie Gordon worked with Stephens to plan and host the group's annual meeting in Athens.
IHE continues to produce and collaborate with leaders in major research, public policy, and national higher education organizations. Our graduates in SHEEO and ACE continue to give back by connecting to current IHE students and helping to develop their abilities to be effective advocates for higher education and influence policy at all levels.