Image: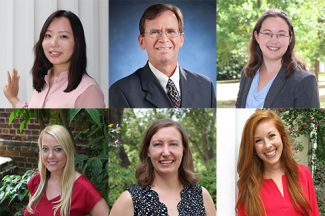 IHE faculty and students will be attending the 44th Annual AEFP Conference in Kansas City, MO on March 21-22, 2019.
Ph.D. candidate Hee Jung Gong will present a paper with Rob Toutkoushian on "The Impact of the TRIO Program on the College Choice Process."
Rob Toutkoushian, Jennifer May-Trifiletti & Ashley Clayton (LSU)- Poster session
From "First to Finish": Does College Graduation Vary by How First-generation College Status is Defined?
Melissa Whatley- Poster session
The Study Abroad Distinction: Examining the Relationship between International Experience and Educational Attainment.
Lindsey Hammond- Poster session
The Relationship between Postsecondary State Degree Attainment Profiles on the Likelihood of Selection as One of the "Best States to Do Business"