Image: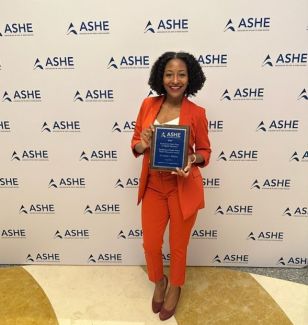 Krystal L. Williams, assistant professor at the McBee Institute, was presented with the Excellence in Public Policy in Higher Education Award this past week at the ASHE Conference.
This award recognizes an individual who shows excellence in their research in academic scholarship and policy practice that helps advance the public policy discourse in higher education.
The ASHE Council of Public Policy cited Williams as having an equity-focused research agenda that examines race and education policy in STEM, critiques structural barriers, and examines the contributions of HBCUs. 
Williams joined the McBee Institute in January of 2022 and has been previously recognized by the American Educational Research Associate and by Diverse: Issues in Higher Education for her work in education policy and HBCUs.