Image: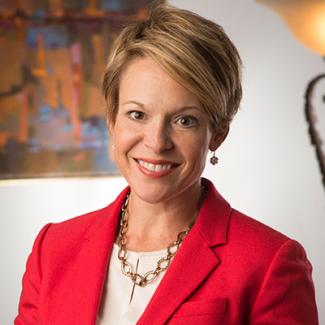 Leslie S. Gordon announced that she will leave the McBee Institute and begin pursuing new professional goals full time on July 31.
For nearly seven years, Gordon has shared her wide-ranging experience in pedagogical innovation, faculty development, and program management and assessment with the Institute. Gordon became the associate director of the Executive Doctoral Program in Higher Education Management in December 2015, just before the launch of the program's fourth cohort. Gordon took leadership of the Governor's Teaching Fellows Program in 2019.
"Leslie infused both programs not only with her professional skills, but also her poise and grace," said former director Libby V. Morris in an announcement to the faculty and staff. "I appreciate all Leslie accomplished to advance the reputation and quality of the EdD and GTF programs."
These two programs fulfill important missions of the Institute of preparing future leaders and improving high education throughout Georgia. 
The McBee Institute launched the Executive EdD program in 2011. Built on a two-year accelerated model, the program is designed for upper-level professionals in higher education and offers a broad curriculum that addresses environments encountered by higher education leaders.
Gordon's personal approach and support is well appreciated among the students.
Previous director of the EdD program and president emeritus of UGA, Charles B. Knapp, praised Gordon for "her excellent job managing the myriad complex administrative details of the EdD program, so the students and faculty can focus on their academic responsibilities."
The GTF program is a statewide faculty development opportunity that serves colleges from every sector across Georgia. It makes a difference in teaching and learning while exemplifying the Institute's dedication to high-quality public service. The McBee Institute has coordinated and hosted the GTF program since the program's founding in 1995 by Governor Zell Miller. 
Gordon brought to GTF strong backgrounds in innovative teaching methods and assessment. Under her guidance the program added a robust portfolio component and launched a survey to track long-term outcomes of participation.
Gordon came to UGA from Washington and Lee University in 2009. While at UGA, she served as a senior administrator in the Office of the Vice President for Instruction and as associate director of assessment in UGA's Office of Academic Planning. She had central roles in the development and implementation of major campus-wide initiatives, including UGA's First-Year Odyssey Seminar Program, the 2010 SACS reaffirmation of accreditation, the administration of the National Survey of Student Engagement and related surveys, and faculty training in best practices for general education and academic program assessment.
Gordon will wrap up the final summer session of the seventh cohort of the Executive EdD program on Sunday, July 31. Morris will provide leadership as the faculty advisor to the program.
Recent graduate of the program, Marti Brick, described Gordon as "an exemplary and visionary mentor and a great leader who has selflessly dedicated her time to help me and many others find the right path to follow on our educational journey. I greatly appreciate all of her special attention to details and wonderful conversations."