Image: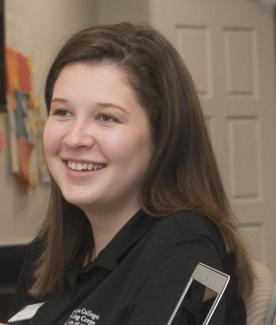 The adage that "a journey of a thousand miles begins with a single step" might feel very real to high school students preparing for their path to college, particularly navigating the college admission process and financial aid applications. The anxiety and uncertainty of how to begin can make that first step difficult or insurmountable without a guide.
Brionna Johnson, IHE student and graduate assistant for the Georgia College Advising Corps, will lead a week-long session of University Prep (UPrep) June 14-18 for high school juniors and seniors. Registration is limited, so interested students should reserve their spot as soon as possible.
The UPrep program  will cover college application process and help students build a college list that matches their academic and personal goals or interests. Participants will attend workshops and seminars on topics such as college essay writing, building a professional resume, and be able to interact with university administrators.
"It's very common for students to feel anxiety or uncertainty about the college application process, especially throughout the COVID-19 pandemic, said Johnson. "We hope that our online, crash-course style camp will give participating students the information and self-assurance they need to confidently enter higher education and reach their post-secondary goals."
For more information and to register: https://www.georgiacenter.uga.edu/youth/summer-academy/university-prep-program