Image: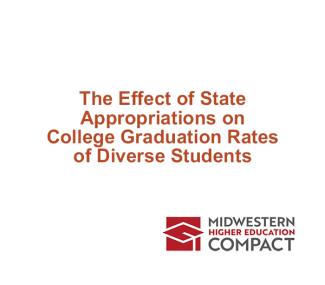 Rob Toutkoushian co-authored a report, funded by the Joyce Foundation and published by the Midwestern Higher Education Compact, that demonstrates an association between higher education funding patters on graduation rates.
The researchers analyzed data over 12 years at public four-year institutions in the United States. They found increases to institutional appropriations tracked with increases to six-year graduation rates. While all types of institutions showed improvements, the impact at HBCUs graduation rates was amplified.
Toutkoushian collaborated with Aaron S. Horn, Olena Horner, David Tandberg, and Shaun N. Williams-Wyche. Full report is available on MHEC site.
Inside Higher Ed featured the report: https://www.insidehighered.com/quicktakes/2021/12/14/state-funding-bump-would-have-modest-effect-gra...