Image: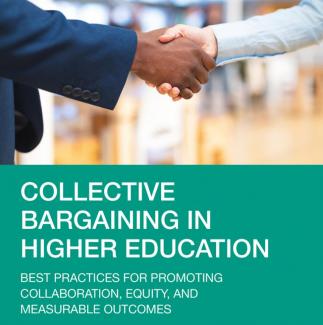 Tim Cain's work is featured as the first chapter in a new book, Collective Bargaining in Higher Education: Best Practices for Promoting Collaboration, Equity, and Measurable Outcomes, edited by Daniel J. Julius and published by Routledge.
Cain's chapter, "The History and Study of Faculty Unions and Collective Bargaining in the United States," provides historical context and past practices.
He explores the development of faculty unions and the growth of collective bargaining as a tool. Cain concludes that unions "are an established facet of U.S. higher education... [and] it is a great detriment to the scholarly field... that the modern research on the topic is not more robust."
The chapter highlights the gaps in the broader research and invites more work in this area as he prepares the reader for the subsequent chapters.
Read more about the volume: https://tinyurl.com/24h8f2hx