Image: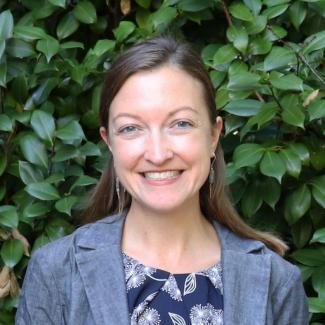 Brook Thompson joined IHE on July 1 as the director of the Georgia College Advising Corps. She brings wide experience with college access programs, recruitment and retention among diverse populations, and school-college-community networks.
Brook served three years as a coordinator of GEARUP, a federally-funded program in North Carolina that prepares high school students to succeed in postsecondary education. Previously, she was Teacher Recruitment and Retention Liaison at the University of North Carolina at Asheville, where she partnered with K-12 schools and institutions of higher education to interest students from diverse backgrounds to pursue careers in teaching.
Most recently, Brook coordinated an English language program in Oaxaca, Mexico.
IHE director Libby Morris said, "We are pleased to welcome Brook. She will be a valuable member of the IHE community with a relevant skill set and commitment to higher education access and retention."
Brook succeeds Jessica Robinson, who accepted a position at Texas State University after three years of strong leadership and program development at GCAC.