Image: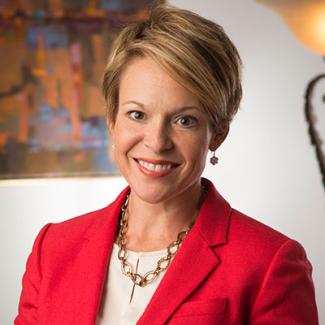 IHE faculty member Leslie Gordon will greet the 2019-2020 Governor's Teaching Fellows (GTF) in September as the program's new director. "I am grateful for the opportunity to work with this wonderful faculty development program and its past and present fellows," said Gordon. "IHE has a strong commitment to education in Georgia, and I look forward to being a part of that tradition through this well-respected program."
Gordon has wide-ranging experience in teaching and learning, faculty development, and program direction and assessment. She is the associate director of the Executive Doctoral Program in Higher Education Management and is a frequent contributor to UGA's Center for Teaching and Learning. Previously, she served as a senior administrator in the Office of the Vice President for Instruction and in the Office of Academic Planning at UGA.
She has had central roles in the development and implementation of major campus-wide initiatives, including UGA's First-Year Odyssey Seminar Program, the 2010 SACS reaffirmation of accreditation, the administration of the National Survey of Student Engagement and related surveys, and faculty training in best practices for general education and academic program assessment.
Gordon has taught in several contexts at UGA, including undergraduate linguistics courses for the Department of Romance Languages, the First-Year Odyssey Seminar program, Honors Program seminars, and assessment and learning support modules in the executive doctorate program that she directs.
At the Center for Teaching and Learning, she has led faculty learning communities on topics such as outcomes assessment and career-track faculty development for several years. Gordon was a Teaching Academy Fellow in 2012-2013 and a Service-Learning Fellow in 2015-2016. She has served as associate editor for the International Journal of Teaching and Learning in Higher Education and reviewer for the International Journal of ePortfolio.
Gordon earned an A.B. in romance languages from the University of Georgia, an M.A. in romance linguistics from the University of Michigan, and a Ph.D. in applied linguistics from Georgetown University. She was a faculty member at Washington and Lee University prior to her return to UGA.
The Institute of Higher Education has coordinated and hosted the GTF program since the program's founding in 1995 by Governor Zell Miller. GTF accepts Fellows twice a year into an academic year symposium and into a summer intensive symposium. 
Gordon will retain her current responsibilities and activities as associate director of the Executive Doctoral Program in Higher Education Management in addition to directing the GTF program.