Image: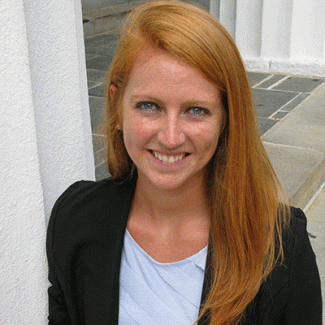 Holly Hawk recently received the UGA Center for Teaching & Learning's Emerging Scholarship of Teaching and Learning (SoTL) Studies Scholar award.
The award "recognizes emerging scholarship of teaching & learning scholars who have identified a compelling problem of teaching and learning, one that matters for student learning and has clear implications for instructor ability to teach students (broadly or in a specific class) effectively." Scholars also identify an innovative approach to studying, thinking about or addressing this problem.
Hawk's proposal was selected by a committee for recognition among many others submitted to the 2018 College of Education's Innovation in Teaching Conference held in October at UGA.
Over the next year, Hawk, and one other award winner, will work with the Center for Teaching and Learning faculty to further develop a SoTL study with the ultimate goal of publication in a SoTL or discipline-based education research journal and/or presentation at a national conference.
Hawk is currently a certified public accountant and chartered global management accountant and teaches a variety of courses at the undergraduate and graduate accounting level in the Tull School of Accounting at UGA. She also serves as the vice chair of the American Institute of CPA's (AICPA) Student Recruitment Committee where she focuses on ways to continually encourage and support the recruitment of talented students to become CPAs.
Her research interests include business student engagement within academic programs, with a focus on deep learning approaches. She is currently a PhD student in the Institute of Higher Education.