David Tanner and Karen Webber have been selected to receive an award through the President's Interdisciplinary Seed Grant Program.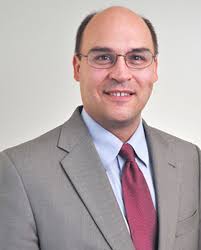 David Tanner, associate director and assistant public service faculty in UGA's Carl Vinson Institute of Government and a Ph.D. student in the Institute of Higher Education, is the principal investigator on a research project that has been selected to receive an award through the President's Interdisciplinary Seed Grant Program.  The new internal program was announced by UGA President Jere Morehead in his 2017 State of the University address.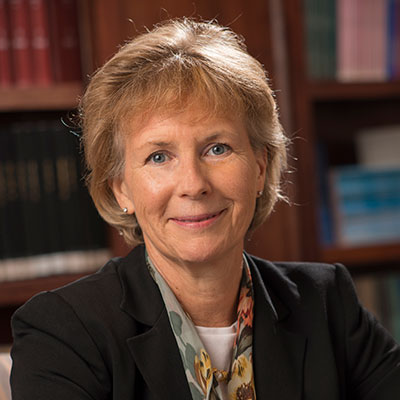 IHE faculty member Karen Webber will serve as co-PI, along with Timothy Burg, Office of STEM Education, Department of Veterinary Biosciences and Diagnostic Imaging, College of Veterinary Medicine, and Greg Wilson, Workforce Development Technical Assistance Program, Carl Vinson Institute of Government. Their project is titled: Enlisting the help of businesses in the expansion of America's STEM workforce.  The research team will begin work this summer to develop a business engagement index for high schools and colleges in Georgia.
The team is one of 12 at the University of Georgia selected to receive an award. More than 150 faculty teams submitted research proposals to this competitive program.
"I want to congratulate the recipients of these awards on their outstanding research proposals," said UGA President Jere W. Morehead. "I am excited about the potential for their work to help address a wide range of grand challenges facing our state, nation, and world and to feed the growing momentum surrounding the research enterprise at UGA."
Morehead noted that the budget for the seed grant program was capped originally at $1 million, but the high number of strong proposals led him to increase the budget to approximately $1.4 million in order to fund a greater number of promising research projects.
Proposals were reviewed by a team of UGA faculty and administrators jointly assembled by Vice President for Research David Lee and Vice President for Public Service and Outreach Jennifer Frum.
"The review team was pleased to receive so many excellent proposals from across the University," Lee said. "The great interest in this program is a clear sign of the deep commitment among our faculty to collaborate across traditional disciplinary lines to create new knowledge and make discoveries that improve the world around us."
The review team selected winning proposals based on demonstrated potential to address key grand challenges and to generate new external funding in the future. Inclusion of public service and outreach components also was considered, among other criteria. 
"Above all else, the winning proposals reflect what makes the University of Georgia special as a land-grant institution," said Frum, "and that is the ability to harness vast resources in teaching, research, and service to address the complex challenges facing communities across Georgia and beyond."