Image: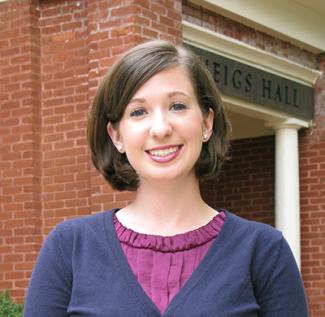 IHE doctoral student Kelly Slaton was selected as a fellow for the 2016 NCES/NSF Summer Data Institute.
The institute, to be held June 20-22 in Washington, D.C., is an intensive short-term study with NCES datasets and research methodologies using large-scale national data sources. Competitive application to be selected is announced on the website of the American Institutes for Research each fall. Slaton is the most recent in a long line of IHE members who have attended the Data Institute.
Slaton currently works for UGA as the coordinator of assessment and diversity initiatives in the Office of Institutional Diversity, where she is responsible for reporting and program evaluation and has helped acquire several grants. Her interests at IHE include institutional research and higher education data management.