Image: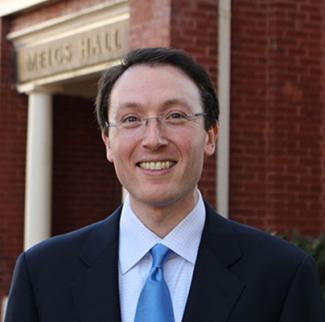 Two students who recently earned degrees from the Ph.D. program in the Institute of Higher Education are moving on to faculty positions.
Denisa Gándara and Jarrett Warshaw, who participated in the Graduate Commencement ceremony held May 13 in Stegeman Coliseum, are now headed to Southern Methodist University and Florida Atlantic University, respectively.
Gándara was one of 33 students nationally awarded a 2015 Ford Foundation Dissertation Fellowship, and she also was one of nine students receiving support from a minority dissertation fellowship program of the American Educational Research Association. While a student at IHE, Gándara received the Zell and Shirley Miller Graduate Fellowship given by IHE faculty to a student with outstanding scholarly potential, academic record and professional achievements.
At SMU, Gándara is now an assistant professor in the Department of Education Policy and Leadership. Sondra Barringer, who served as a postdoctoral research and teaching associate at IHE, is also joining the faculty in that department.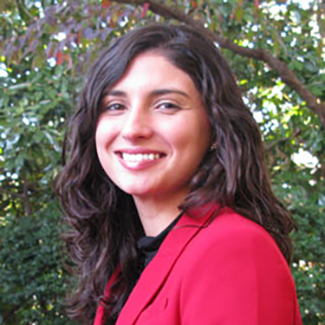 "I will always be indebted to the faculty at IHE for all of the academic, professional and personal support I received throughout my doctoral studies," said Gándara. "In addition to the excellent instruction and stimulating discussions in the classroom, I benefited greatly from opportunities to work on faculty members' research projects and to practice teaching."
Warshaw, who held a presidential fellowship from the UGA Graduate School, worked as a consultant with IHE faculty member James Hearn on a two-phase research project with the Council of Independent Colleges. He received the Outstanding Doctoral Student Award at the 2014 annual meeting of the American College Personnel Association and the 2013 Best Poster Award from the American Educational Research Association's Division J: Postsecondary Education.
At Florida Atlantic University, he is now an assistant professor in the Department of Educational Leadership and Research Methodology.
"The IHE has given me every possible opportunity to prepare for an academic career," said Warshaw. "I've especially appreciated being part of a community of such strong faculty, students, staff and alumni, which continues to inspire me to push my work as far as it can go. I'm grateful for the training I've had and also for the relationships I've formed along the way. Both are special and will last a lifetime." 
The Institute of Higher Education is a leading center for scholarship, policy research, graduate education, and public service and outreach in higher education. Alumni of IHE graduate programs work internationally and across the United States in a variety of areas within the field of higher education.