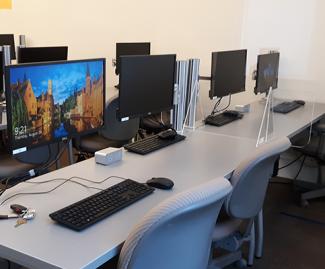 Meigs Hall
Several of our spaces are available by reservation only to help us sanitize spaces, observe room occupancy guideline, and promote wide access. Before you come to campus to use the computer lab or study, make sure there's space in Meigs.
ugaihe.skedda.com
(if it's your first visit, you'll need to setup a new password)
Email or call Megan or Suzanne if you have questions. Rooms will be locked when not reserved.