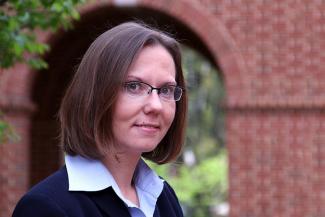 Josipa Roksa
Department of Sociology and the Curry School of Education
University of Virginia
Meigs Hall, Room 101
Josipa Roksa, professor of Sociology & Education with a joint appointment in the Department of Sociology and Curry School of Education at the University of Virginia, gives a seminar on the role of family support in pursuit and completion of postsecondary education. Professor Roksa's current research focuses on understanding the experiences and outcomes of first-generation and low-income students, and more broadly the role of socioeconomic status in shaping students' trajectories through both undergraduate and graduate education.
Roksa is professor of leadership, foundations, and policy in the University of Virginia's Curry School of Education. Alongside her faculty appointment in the Department of Sociology, Professor Roksa serves as senior advisor for academic programs in the Office of the Executive Vice President and Provost. All of these endeavors, from research to administration, aim to make higher education just a little better tomorrow than it is today.
During her visit, Roksa also will hold an informal discussion with students about her work.
To RSVP, contact Christina Honey by Thursday, February 21st.