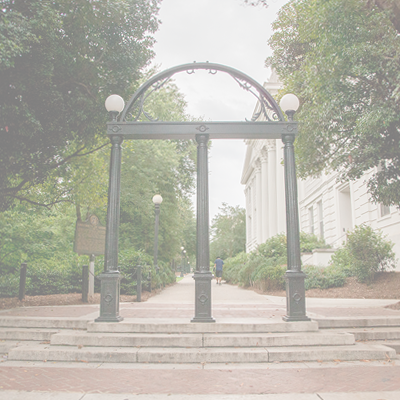 Vice President for Academic Affairs Emerita at the University of Georgia
Louise McBee has made an impact on Georgia education for over 45 years. Beginning in 1963, she held several posts with The University of Georgia including dean of women, associate dean of students, dean of students, assistant vice president for instruction, associate and senior associate vice president for academic affairs, and acting vice president for academic affairs.
Throughout her tenure at the university, Dr. McBee won the high regard of students, faculty, alumni, and friends of the institution for her openness, candor, honesty, and integrity as well as for her consummate skill as a university administrator. As a Fulbright scholar and as author or co-author of four books and of numerous scholarly articles, she also enjoys the approbation of the scholarly world. She is the recipient of numerous awards and honors, having served as the national president of the Alpha Lambda Delta Honor Society, as vice president of the National Association of Women Deans, Administrators and Counselors, and as trustee and secretary
of the Kathryn Phillips Trust Fund. In 1988, she received the Abraham Baldwin award from The University of Georgia Alumni Society for distinguished service to the university. McBee retired in 1988 and moved into that phase of her life with customary vigor and enthusiasm serving in the General Assembly of Georgia for fourteen years and as chair of the Higher Education Committee from 2002 to 2004. In 2014, she was recognized by UGA President Jere Morehead byreceiving the inaugural President's Medal for "lifelong contributions to UGA".
The Institute of Higher Education, where McBee served as a member of the faculty, holds two honors in recognition of her leadership positions at the University of Georgia as well as serving as a champion for higher education in the Georgia legislature. The Louise McBee Lecture in Higher Education was established in 1988 and is filled annually by a distinguished scholar or public figure in the field of higher education. The Louise McBee Professor of Higher Education is held by a senior scholar who advances the multi-disciplinary character of the Institute, adds substantially to the depth of the faculty, and brings innovative perspectives to the study of higher education.