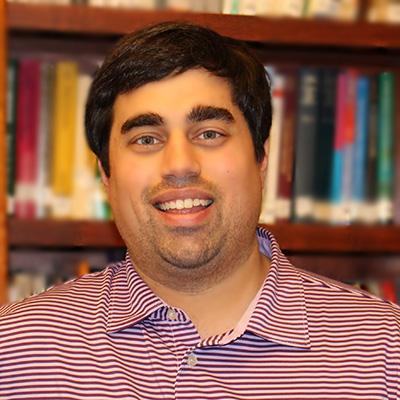 Jared Peden is a doctoral student at IHE and serves as the Head of Finance and Accounting for the University of Georgia Libraries. Jared manages the University Libraries day-today financial and budgetary process and oversight, which includes financial and personnel management of a variety of funds, the annual budget development process, and management of four full-time professional staff.
His professional background includes time in higher education procurement and financial management, along with previous service in the Federal Government for the U.S. House of Representatives. He is a graduate of the Southern Association of College and University Business Officers (SACUBO) College Business Management Institute, graduating in Summer of 2019.
He has earned a Master of Public Administration and a Bachelor of Arts in Political Science, both from the University of Georgia. His research interest include budgetary issues related to higher education along with organization change related to institutions of higher education.