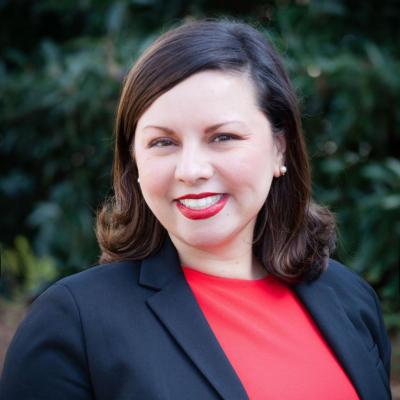 Contact Info
Elizabeth Davis is currently the director of human resources at Georgia Gwinnett College (GGC), where she provides HR leadership support to the department and college to align with its overall mission, vision and strategic planning. In her work, she oversees the creative use of a wide variety of training and development delivery modes and human resource development interventions. She plays an integral part in fostering a positive culture by coaching, celebrating employee recognition, and supporting employee engagement and retention.
She served previously in many capacities as a human resources associate with the American Red Cross, where she was able to work at all different levels, chapter to national headquarters, serving as a business partner liaison for the national Human Resources Division.
Davis received her Master's degree in healthcare administration from Georgia Southern University in 2009. She also has a Bachelor of Science in community health from Georgia Southern University and a certificate in Human Resources Management from the University of Georgia. She is a member of the 6th executive Ed.D. cohort in higher education management.